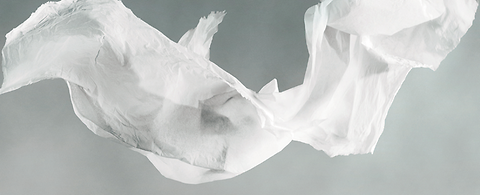 PrimeLine tissue machines
PrimeLine tissue machines by ANDRITZ: Flexible and reliable tissue machines that incorporate both experience and innovation.
From complete tissue production lines down to single components, ANDRITZ delivers state-of-the-art tissue and air drying technology.

Experts in tissue
ANDRITZ PULP & PAPER is an experienced and proven partner to the global tissue machine industry. Through continuous development and project experience around the globe, ANDRITZ offers world-class tissue machinery and components with innovative features. Experience at production speeds exceeds 2,000 m/min, high quality paper grades, as well as advanced solutions to reduce overall energy consumption form the basis of our offerings.
There is increasing pressure for tissue producers to improve efficiencies and reduce consumption of energy. ANDRITZ has solutions which are innovative, efficient, and minimize the consumption of resources – without compromising product quality. PrimeLine tissue machines are available as PrimeLineCOMPACT, PrimeLineTM, and PrimeLineTAD tissue machines. Key components of these tissue machines are ideal for rebuilds and modernization projects.

PrimeLineCOMPACT tissue machine
Standardization for a shorter payback and improved ROI
Choose one of four COMPACT tissue production lines based upon capacity requirements. With the PrimeLineCOMPACT tissue plant concept, ANDRITZ can deliver a full tissue-making system, from the stock preparation to the parent roll, including automation. To meet different customer requirements, four types of COMPACT concepts are available, representing different production capacities. The high degree of standardization of the concepts leads to a much shorter payback time and to an improved ROI.

PrimeLineTM tissue machine
With key components that save resources
PrimeLineTM machines are widely embraced by the global tissue industry — not only because of proven performance, but also for continuous innovations. ANDRITZ brings new energy-saving features and capabilities to its CrescentFormer machines and components: Type M machines (widths from 3.4 to 3.65 m) and Type W machines (widths from 5.4 to 5.6 m) can be equipped with a PrimeDry steel Yankee (up to 22 ft. diameter), a PrimePress XT shoe press, and a PrimeDry heat recovery re-evaporation system, which help to improve yield, efficiencies, and energy conservation.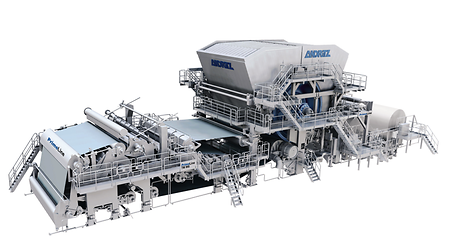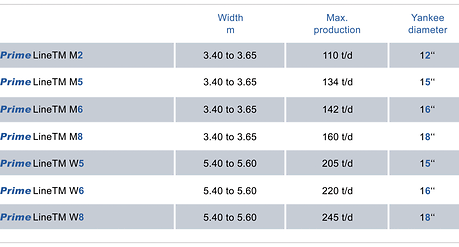 PrimeLineTAD tissue machine
Premium tissue through-air drying technology
The improved softness, absorbency, and bulk generated by the Through-Air Drying (TAD) process give these products superiority over conventional processes.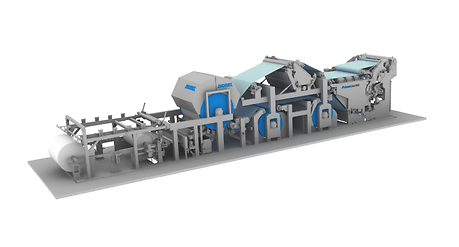 Reduced energy consumption is the key
ANDRITZ offers the EconoFit control concept that monitors and analyzes the drying process to reduce energy consumption. The new PrimeDry steel Yankee (up to 22 ft. diameter) is made entirely of steel, resulting in greater safety and higher performance due to the elasticity of steel compared to cast iron. The higher performance can be used to save on energy costs by drying more with steam, which is generally relatively cheap.