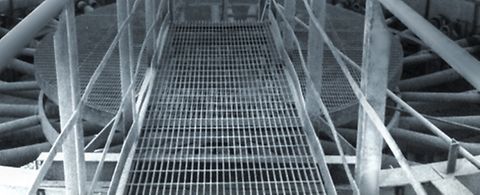 Tilting pan filter: After sales, spare & wear parts, repairs, etc.
Your full-service provider
Whether you need spare parts, rentals, local service, repairs, upgrades, or modernization of your tilting pan filter, ANDRITZ SEPARATION is your full-service provider.
High-performance filter cloths
ANDRITZ offers a variety of high-performance filter cloths for tilting pan installations.
The combination of highest quality fabrics, the latest manufacturing technology, and field/laboratory testing guarantees you the optimum filter cloth for your phosphogypsum and other applications.
Benefits
Highest filtration efficiency achieved by using lab-tested filter cloth material
150 years of experience in solid/liquid separation processes guarantee that you have the right filter cloth for your specific application and needs
Single-source supplier for a broad range of separation equipment
Central valve upgrade
Advanced features for maximum impact 

The vacuum side outlet design is compatible with the special ANDRITZ automation lubrication system.
The upgrade offers a central platform for real-time sample extraction to create acid profiles.
The valve boasts a customized vacuum pump/blower configuration for single or dual vacuum pump systems and effective cell dry and cake discharge operations.
The UHMWPE wear plate can be machined to compensate for uneven wear or warping of the metal seal ring, thereby eliminating vacuum leaks.
The hydraulic lifting system facilitates the inspection and adjustment of internal partitions and allows easy removal of scale build-up.
The partitions between active zones are fabricated so that the zones are completely isolated from each other to eliminate vacuum short-circuiting between zones.
Applications
The EX-LV central valve can be

retrofitted easily to any model and make of tilting pan filter,
providing a fast and cost-effective upgrade.
Benefits
Increase of up to 15% in filtration capacity
Reduced water-soluble P2O5 losses
Easy maintenance with the lifting system
No downtime for greasing, resulting in higher productivity
Lower final cake moisture
Reduced scaling