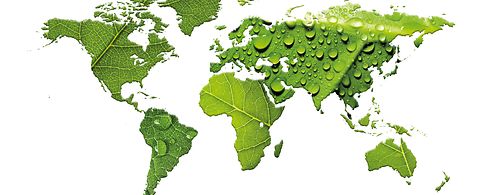 Sustainability at ANDRITZ
Sustainability has always been an integrated part of ANDRITZ's corporate policy.
It is reflected in the daily work of each employee as well as in the management principles and business relationships implemented within the Group. At ANDRITZ, sustainability is a decisive factor in order to be successful in the long term. It is an important element of the company's corporate policy and strategy.
All business decisions and measures follow the tenets and principles of sustainable development. ANDRITZ works continuously to improve and optimize its actions geared towards economic, ecological, and social sustainability and tries to satisfy the goals and expectations of the various stakeholder groups as best possible, thus creating added value.
Mapping of all relevant stakeholder groups showed that there are almost 40 external and internal stakeholder groups that are affected directly or indirectly by the company's activities. Their concerns, which were also discussed in face-to-face interviews, form the basis of the materiality analysis and should help to identify opportunities for the company and also any risks at an early stage. ANDRITZ pursues an active communications and information policy to ensure that its dialog with all stakeholders is transparent and based on trust.
The most important stakeholders for ANDRITZ are:
Employees
Customers and business partners
Suppliers
Shareholders
Press and the media
Science and research
Governments and authorities
Non-governmental organizations (NGOs)
Pursuent to GRI standards, ANDRITZ has prepared a materiality analysis. Based on the ISO 26000 guideline, the manual for corporate social responsibility, the main topics were identified. The topics of compliance, responsible corporate and supply chain management, safety,  and long-term customer relationships were rated as being particularly important for the company. All information regarding sustainability can be found in the consolidated non-financial statement of our annual financial report
Our materiality matrix