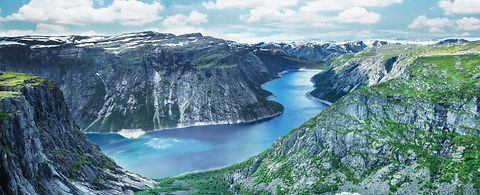 ANDRITZ Hydro in Vietnam, Hanoi
ANDRITZ Vietnam Co., Ltd. with head office in Hanoi is a fully owned subsidiary of ANDRITZ Hydro GmbH in Austria and therefore part of the international technology group ANDRITZ.
News May 2023
Austria-Vietnam Forum for Infrastructure and Technology in Hanoi
ANDRITZ is a leading global engineering group at the forefront of future engineering technology and with solutions that are essential for the success of our clients in key industries that are shaping the future of our world.
Our success is solely based on the quality of our people in all fields of expertise and operations. Our employees carry the passion for the best in engineering and the innovation that will drive its future, embrace continuous change and thrive through success and performance in increasingly complex and competitive global markets.
For more than 15 years, ANDRITZ Hydro has been serving the rapidly growing market through a representative office in Hanoi, the country's capital until early 2016 when a full legal entity – ANDRITZ Vietnam Co., Ltd. – was established.
Our competence demonstrates through ANDRITZ's supply of high quality equipment and services to 95 units with total installed capacity of almost 2,000 MW. ANDRITZ Vietnam has around 40 employees working in the main office in Hanoi Capital and project sites across Vietnam and the Lao PDR bordering provinces. ANDRITZ is proud of being a major player and committed to the sustainable development of Vietnam's hydropower and water resources managment sectors.
Pac Ma HPP, Lai Chau Province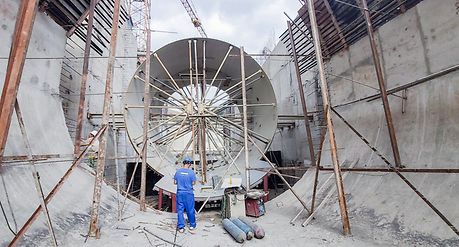 The contract for this new hydropower plant, which is the northernmost cascade in Song Da (Black River) basin, comprises the supply of four Bulb turbines of 35 MW  each. In addition, turbine governors, generators, excitation and control system also form part of the supply contract. Commissioning is scheduled for the first half of 2021. After completion, Pac Ma will be the largest Bulb-type hydropower plant in South-East Asia.  
Thuong Kontum HPP, Kontum and Binh Dinh Provinces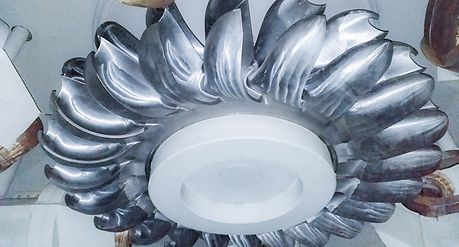 ANDRITZ Hydro has been supplying complete electro-mechanical equipment to the highest head project in Vietnam, including two 110 MW Pelton turbines with speed governors, generators with digital excitation, and auxiliary systems. This hydropower plant will be commissioned in third quarter of 2020 and will generate about 1,000 GWh per year.
Nhan Hac HPP, Nghe An Province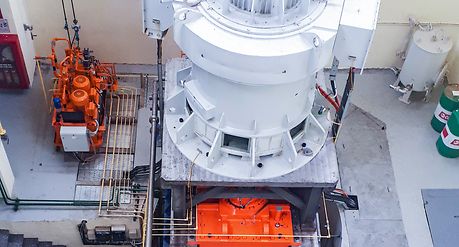 This twin cascade hydropower plant is providing Vietnam's province with peak power to improve grid stability of the regional network while fully utilizes the available water resources. In May 2016, ANDRITZ Hydro received a contract for the supply of two Francis units (each of 27.5 MW capacity) for Nhan Hac A powerhouse and one Kaplan unit of 4 MW nominal capacity for Nhan Hac B lower cascade, with all auxiliary equipment and accessories, including design, manufacturing, transport and commissioning. Commissioning of all three units successfully took place in Summer 2018, meeting all contractual and technical requirements to the client full satisfaction. Nhan Hac A units are the largest compact size in the country.
Hoa Binh HPP, Hoa Binh Province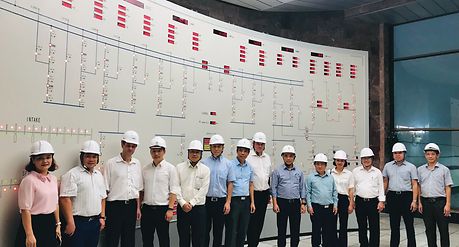 In October 2015, ANDRITZ Hydro received a contract from the Vietnam Electricity (EVN) for the design, equipment supply and technical services for the upgrade. Denoted as "Project: upgrade of control, protection, signal and measurement system for eight generating units of Hoa Binh Hydropower Plant", the project scheduled an execution time of two years. This equated to a 'four-units-per-year' repair cycle ideally suited to operating regime of this large multi-purpose strategic dam. Site works began in February 2017 and the last two paired units were completed in December 2018, 30 days ahead of the contractual schedule. Throughout the project all items were properly deployed as per schedule and in a safely and timely way were put into operation.
Today, the 8x240 MW Hoa Binh Hydropower Plant uses ANDRITZ Hydro's latest technologies to increase plant reliability and availability and, together with favorable hydrological conditions, this edge helped the plant achieve its highest ever annual power production last year – reaching 12,290 GWh in 2018. Hoa Binh HPP continues to operate smoothly and safely, and will do so for years to come.
ANDRITZ Hydro at a glimpse
ANDRITZ Hydro is one of the world's leading suppliers of electromechanical equipment and services for hydropower stations in the dynamically growing global renewable energy market. Based on 180 years of experience and a global installed capacity of 470 gigawatts, we offer innovative solutions for new and existing hydropower stations, from small hydropower to large-scale plants. State-of-the-art digital solutions, comprehensive services for the operation and maintenance of entire hydropower plants, and turbo generators for the thermal industry complete the portfolio.
More than 180 years of turbine experience 
Over 31,900 turbines (more than 471,000 MW) installed
Complete range up to more than 800 MW
Over 125 years electrical equipment experience 
Leading in service and rehabilitation
More than 100 Compact hydro units per year 
Check out our HYDRO News App
ANDRITZ VIETNAM COMPANY LIMITED | Hanoi