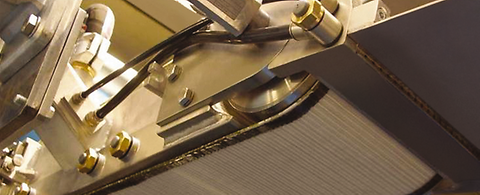 PrimeRun web tail threading system
The ANDRITZ PrimeFeeder is a ropeless tail threading system which contributes significantly to reducing threading time and machine shutdown time in comparison to a rope feeding system, thus leading to improved mill productivity.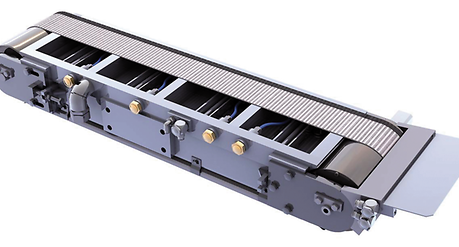 Technical facts
The PrimeFeeder is a tail threading system with individual lengths (JetBelt in 200 mm steps) to handle grammages from 50–600 g/m2 and can be used for speeds up to 2,200 m/min. The motor is equipped with speed control and sufficient acceleration to ensure precise speed synchronization. Vacuum chambers enable high-efficiency vacuum generation and are individually adjustable for proper and safe transfer of the tail. PrimeFeeder installations are completed with different tail cutting systems (scissor or blade) and blowing devices (tubes, plates, or doctors) to ensure entirely ropeless tail threading from press section to pope reel.
Safety
All operations are controlled remotely so that operators are at safe distance from the potentially hazardous areas of the paper machine.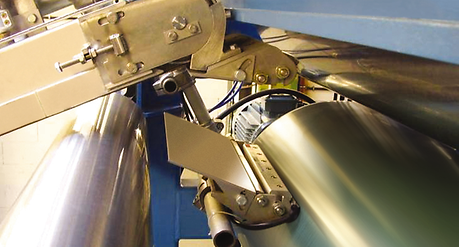 Minimal maintenance
Internal parts and pivots are pre-lubricated and sealed to keep out dust, dirt, and aggressive cleaning liquids. These sealed assemblies, combined with the stainless steel and specially treated heavy-duty aluminum used in the conveyor body and mounting brackets, create an extremely durable and low-maintenance system.
At a glance
Reduced paper tail threading time
Increased operator safety
Short installation time through compact design
Customized JetBelt lengths