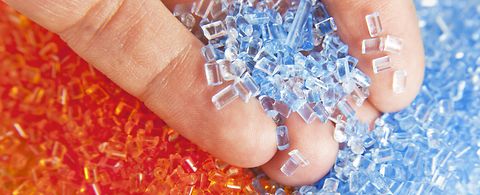 Petrochemicals and polymers
The world's broadest range of petrochemical and polymer separation solutions
Are you looking for a partner with comprehensive expertise in drying, dewatering, service, and automation? One that can tailor the most reliable technology brands in the business to your specific requirements? As a longtime provider of separation solutions to the world's most successful multinational producers, we have the knowledge and equipment it takes to ensure non-stop, reliable performance for any type of application.

The right solution – optimized for you
For major international customers, as well as local refineries, contractors, and plastics processors (PTA, BPA, etc.), ANDRITZ Separation provides the most comprehensive offering covering both dewatering and drying. This means we can recommend and optimize the right solution for each process step – from solvent recovery to solidification, cooling, and more – to reduce costs, improve efficiency, and ensure continuous performance for the lifetime of every investment.
Compact, efficient fluid bed dryers
Petrochemical and polymer producers have installed more than 1,000 of our machines to date, many of them still running 24/7 after over 40 years in operation. One example is our fluid bed drying technology with immersed heat exchangers, which ensures highly energy-efficient drying at low temperatures, thus preventing product degradation. This ideal combination of convective and contact drying in the same equipment leads to the smallest possible plant footprint. The technology also enables a gas-tight and pressure-resistant design, which the parameters of some polymer products simply demand.
Serving your needs in the field
Having supplied solutions everywhere in some of the most difficult conditions, we understand how valuable even a single batch of product can be. This is why our separation specialists maintain close collaboration with customers in the field to continuously optimize moisture content, particle size, and mechanical reliability. Our on-site experience gives you a complete life cycle of reliable results.
Key process steps
Solidification
Dewatering
Drying
Cooling
Main applications
ABS
BPA
HDPE
Melamin
PC
PET
PMMA
PVC
PX
and many others