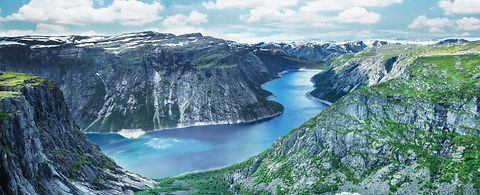 ANDRITZ Hydro Canada in Boucherville
P&G Service and Rehab Specialists
ANDRITZ Hydro's facility in Boucherville, established as ANDRITZ Hydro Canada Inc., has more than 65 years of experience in the energy sector, especially in the hydropower industry.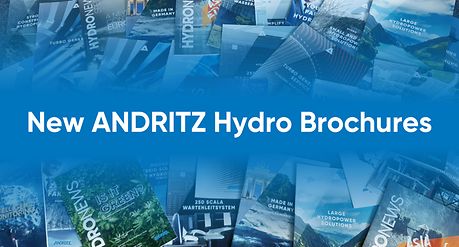 News November 2022:
New hydropower plant inspection and assessment brochure
Among other services, it provides expertise for the repair and the modernization of hydraulic gates and related lifting components, as well as other plant equipment for hydroelectric generating stations.

Product range
Founded in 1956, the company rapidly developed an enviable reputation in turn-key projects developing its field of expertise in the complete realization of major industrial projects.
During the eighties, the company has diversified its known turn-key expertise around three main areas: The energy sector, the environmental sector and the industrial sector.
Today, ANDRITZ Hydro's Boucherville facility is recognized for its experience and its expertise in the completion of turn-key projects all across Canada. Its clients benefit from innovative planning and execution approach, as well as many other services in construction and project management.
This location employs close to 100 people in offices in Quebec City, Boucherville, QC and Langley, BC.
Important dates
2018 Acquisition by ANDRITZ Hydro Group
2016 Extension to the Partnering Agreement with BC Hydro signed up to 2026 for the remaining projects of the spillway gate program.
2011 HMI is awarded the Quebec consulting engineering award for the Quebec city incinerator furnace upgrade project
2009 HMI opens a permanent office in British Columbia
2009 Signature of the Partnering Agreement with BC Hydro for the rehabilitation of 22 spillways including the gates, hoists, civil work, electrical work, and all protection and control.
2008 HMI wins a first contract with BC Hydro for the rehabilitation of the Seton, Cheakamus and Terzaghi spillways.
2004 M. Guy Gaudet acquires Hydro-Mécanique Construction inc. and the company changes name to HMI Construction Inc.
2000 Hydro-Mécanique receives the Excellence Award for Steel Construction for it's work at the Beauharnois GS
1999 M. Louis Laperrière acquires Hydro-Mécanique Construction inc. from Groupe Laperrière & Verreault (GL&V).
1995 Hydro-Mécanique Construction Inc. wins its first contract for the rehabilitation of the intake and darfttube gates of the Beauharnois generating station
1989 First major turn-key contract : The Magdalen Island new thermal power plant, with a value of  $ 155 millions
1988 Groupe Laperrière & Verreault (GL&V) acquires Hydro-Mécanique Construction inc. and M. Louis Laperrière becomes its president.
1967 Hydro-Mécanique Construction inc. wins a first  major contract for the installation of the water treatment plant in Loretteville, QC.
1956 Founding of Hydro-Mécanique Inc. By M. Roland Harnois and Pierre Raymond, as manufacture's agent.
ANDRITZ Hydro at a glimpse
ANDRITZ Hydro is one of the globally leading suppliers of electromechanical equipment and services for hydropower plants. With over 180 years of experience and an installed fleet of more than 471 GW output, the business area provides complete solutions for hydropower plants of all sizes as well as services for plant diagnosis, refurbishment, modernization and upgrade of existing hydropower assets. Pumps for irrigation, water supply and flood control as well as turbo generators are also part of this business area's portfolio.
More than 180 years of turbine experience 
Over 31,900 turbines (more than 471,000 MW) installed
Complete range up to more than 800 MW
Over 125 years electrical equipment experience 
Leading in service and rehabilitation
More than 100 Compact hydro units per year 
Check out our HYDRO News App
ANDRITZ HYDRO Canada Inc. | Boucherville