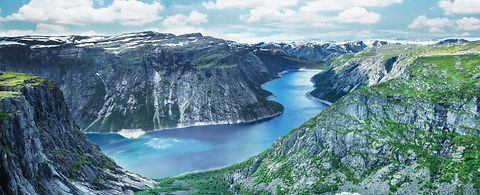 ANDRITZ Hydro Canada in Chambly
The Automation Specialist in Canada
Previously known as Hemicycle Controls Inc., ANDRITZ Hydro Canada Inc. (automation group) was founded in 2004 and rapidly grew into a key supplier for all Hydro automation, control and protection needs and gained strength in the Canadian Market.
The company was acquired in 2011 by ANDRITZ to strengthen the automation, controls and protection offering for the hydroelectric market in North America.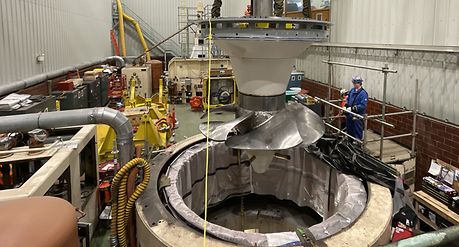 News June 2023
Refurbishment of the first unit at HPP Tobique, New Brunswick, completed
The automation group based in Chambly (Canada) is now a fully integrated business unit into ANDRITZ and renowned for being a key supplier of hydro automation systems and expert in controls, protection, SCADA systems, generator excitation, and turbine speed governors. They also integrate medium voltage switchgear and station services equipment as part of its supplies.
Product range
The offered services for above mentioned products range from complete detailed design with documentation and software development to manufacturing, testing, site installation, commissioning, training and after sales support. The Automation specialist is also involved in both Green Field and refurbishment projects directly with end users serves our Large Hydro, Compact Hydro and Service Rehabilitation business segment.
Current projects in Canada
In this constant evolving market, the opportunities for growth are endless. The Automation Group is currently serving small to big projects all across Canada. While new supply is a portion of the market, service rehabilitation projects are an increasing market all over the world. The Automation Group is on a variety of rehabilitation projects including: Controls & Protection, static excitation systems and governors, for clients such as Ontario Power Generation and Hydro Quebec.
There are also opportunities where the Automation Group with the entire ANDRITZ Hydro portfolio of product services will come into play to serve the client's needs, either on specific component demands or on a wide project scope.
For the Canadian small hydro market, our Automation Group is involved for the supply and integration of the electrical equipment in the hydropower plants, such as: Upper Lillooet, Boulder Creek, New Post Creek and Chaudière Falls.
The projects gained and results achieved so far are attributable to the worldwide commitment of technologically-minded ANDRITZ Hydro teams. With the strong electrical capacity of engineering, execution and a potent market, ANDRITZ Hydro is looking forward to future projects.
ANDRITZ Hydro at a glimpse
ANDRITZ Hydro is one of the world's leading suppliers of electromechanical equipment and services for hydropower stations in the dynamically growing global renewable energy market. Based on 180 years of experience and a global installed capacity of 470 gigawatts, we offer innovative solutions for new and existing hydropower stations, from small hydropower to large-scale plants. State-of-the-art digital solutions, comprehensive services for the operation and maintenance of entire hydropower plants, and turbo generators for the thermal industry complete the portfolio.
More than 180 years of turbine experience 
Over 31,900 turbines (more than 471,000 MW) installed
Complete range up to more than 800 MW
Over 125 years electrical equipment experience 
Leading in service and rehabilitation
More than 100 Compact hydro units per year 
Check out our HYDRO News App
ANDRITZ HYDRO Canada Inc. | Chambly