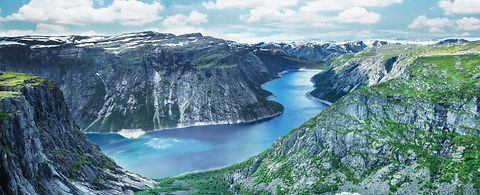 ANDRITZ Hydro Canada at Paris
Hydroelectric Water Control Gate Specialists
ANDRITZ Hydro's facility in Paris, Ontario was established as Allied Fabricators Inc. (AFI) in 1992 starting as a custom fabrication facility. Their initial product offering primarily specialized in providing equipment for the automotive, air handling and foundry industries.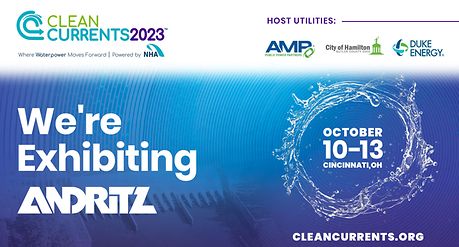 News September 2023
Clean Currents 2023 in Cincinnati, USA
AFI acquired its first project for the hydroelectric industry late in 1992 for the design, supply and installation of an intake gate for Algonquin Power's Carmichael generating station.
This sparked the beginning of AFI's start into the fabrication of water control gates and ancillary equipment for the hydroelectric industry. This project was quickly followed up with the supply of stoplogs, followers, trashracks, hoists and embedded parts for the Vallerie Falls Dam, in conjunction with their first (DesJoachims intake gate) of many projects for Ontario Power Generation. After the success of these projects, AFI quickly became a well-known name as a leader in gate design and supply in Canada and has continued to remain as such for the last 25 years.
AFI was sold to a private equity company and became AFI Hydro, Inc. in 2010. On May 1, 2014 ANDRITZ Hydro Canada, part of the ANDRITZ Hydro group, a leading international supplier of electro-mechanical equipment and services for hydro power plants made the acquisition of AFI Hydro, to complete their "water to wire" product offering in North America. It was fully amalgamated into ANDRITZ HYDRO Canada, Inc. January, 2017.
Product Range
The core competences of ANDRITZ Hydro Canada's gate division in the Paris Ontario facility are the design and fabrication of multiple types of water control gates such as vertical lift roller gates, radial gates, slide gates and stoplogs for spillway, Intake and tailrace for hydroelectric power, irrigation, navigation and flood control applications.  Also among their specialties are embedded parts, trashracks, hoists, hoist super structures, cranes and control houses. All engineering, project management and installation including technical advisory and commissioning are managed within this ANDRITZ Hydro Paris facility.
The Paris Ontario facility employs 60 experienced personnel, including professional engineers, designers/draftsman, sales and proposal management, project management, certified manufacturing trades, and ironworkers. The social benefits of a larger company, flexible working hours, a fully equipped gym and the centralized location in the Great Lakes region with many recreational opportunities makes ANDRITZ Hydro Paris an attractive place to work.
ANDRITZ Hydro Paris is dedicated to making an important contribution to environmentally friendly, renewable energy. Ecological concepts for modernization in connection with extensive documentation of facilities built in over 150 years have proven to be beneficial for our customers.
ANDRITZ Hydro at a glimpse
ANDRITZ Hydro is one of the world's leading suppliers of electromechanical equipment and services for hydropower stations in the dynamically growing global renewable energy market. Based on 180 years of experience and a global installed capacity of 470 gigawatts, we offer innovative solutions for new and existing hydropower stations, from small hydropower to large-scale plants. State-of-the-art digital solutions, comprehensive services for the operation and maintenance of entire hydropower plants, and turbo generators for the thermal industry complete the portfolio.
More than 180 years of turbine experience 
Over 31,900 turbines (more than 471,000 MW) installed
Complete range up to more than 800 MW
Over 125 years electrical equipment experience 
Leading in service and rehabilitation
More than 100 Compact hydro units per year 
Check out our HYDRO News App
ANDRITZ HYDRO Canada Inc. | Paris, Ontario