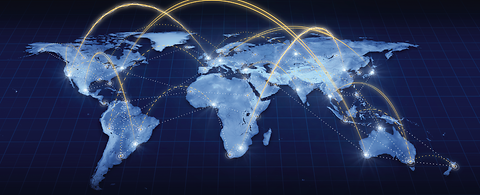 ANDRITZ Hydro in Turkey, Izmir
ANDRITZ Hydro is a global supplier of electro-mechanical equipment and services for hydropower plants and a market leader for hydraulic power generation.
ANDRITZ HYDRO Ltd.Sti., located in Menderes, İzmir, about 20 minutes from the international airport, is a Turkish company established in 1991 with Austrian capital and is part of the ANDRITZ Hydro Group.  It runs operations not only in Turkey, but also on the Caucasus and the Balkan region, among others.
News June 2021
HPP Yusufeli, Turkey
Successful pressure test for trifurcator
ANDRITZ Hydro Turkey is active in the market of large new installations (Large Hydro), small and mini hydropower plants (Compact Hydro) and service, modernization and upgrade of existing hydroelectric stations (Service & Rehab). Main services and core competencies include the manufacturing of turbine and generator mechanical welded components. Local sourcing and contracting for Electrical Power Systems (EPS) for large hydropower plants, delivery of turnkey EPS, automation, control and protection systems for small hydropower plants as well as design and system engineering, erection, and erection supervision for all kinds of hydropower plants are also part of the product and service portfolio. Additionally, ANDRITZ Hydro Turkey is active in the penstocks and gates business.
ANDRTIZ Hydro develops solutions for electrical and mechanical auxiliary equipment, control and protection, voltage and speed control, hydro-mechanical equipment (design in Linz, Austria), services, assemblies and pumps.
In the whole ANDRITZ Group social responsibility, reliability, sustainability and the conservative use of resources is top priority.
Markets
Beginning of 2008, the first localization concepts were developed and implemented mainly based on the local manufacturing of embedded parts such as draft tubes and spiral cases for small and large hydro projects. In 2008, ANDRITZ Hydro Turkey was awarded the first large hydro project in the private sector – HPP Kandil Cascade. This was followed by other large hydro projects such as HPP Alkumru, HPP Boyabat, HPP Tatar/ Pembelik, HPP Çetin, HPP Ayvalı, HPP Ilısu, HPP Kargı and HPP Yusufeli as well as more than 100 small hydro projects over the last decade.
Check out our HYDRO News App
ANDRITZ HYDRO Ltd. Sti. | Tekeli - Menderes- IZMIR