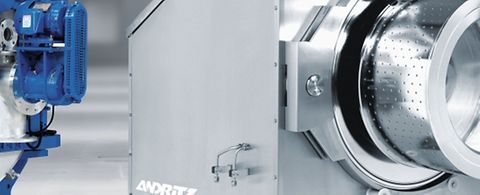 Filter centrifuge: After sales, spare & wear parts, repairs, etc.
Your full-service provider
Whether you need spare parts, rentals, local service, repairs, upgrades, or modernization of your filter centrifuge, ANDRITZ SEPARATION is your full-service provider.
Centrifuge seminar
Once a year we offer a two days seminar

in German as well as in English for international participants,
with lectures given by experts,
combined with practical examples,
individual consulting, and Q&A.
Centrifuge seminar
Design and operation of peeler and pusher centrifuges
Best practice for centrifuge operation
Maintenance and inspection of centrifuges
Safety aspects of centrifuges and guidelines for maintenance work on centrifuges
Process automation in areas with potentially explosive atmospheres
SmartSIM - simulation-based operator training to get more out of your machine with a minimum of training time 
Reduced downtime because there are fewer operating errors

Shorter start-up time

Lower maintenance costs because operators are well trained
Upgrade packages for
Control system
Feed system
Discharge and cleaning
Wear protection
CentriSafe
Application skids
In-house repair
Overall OEM warranty on the complete overhaul
Fast, cost-saving, and efficient inspection
All-inclusive package: We take care of the work, the responsibility, and the time involved
Fixed price with guaranteed and short delivery time
Individual repair opportunities for unexpected defects