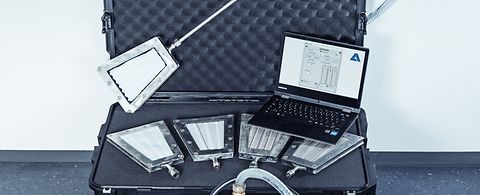 Did you know that ...
… ANDRITZ can do comparative disc filter tests at your mill
The ANDRITZ Leaf Tester™ – a measurement and simulation device – can help determine the  improvement potential of your disc filter based on stock samples collected directly at your machine during everyday
operation. In these test runs, various disc filter sector types, bag fabrics, and process parameters can be
compared. The ANDRITZ Leaf Tester can be used in both thickening and save-all applications.