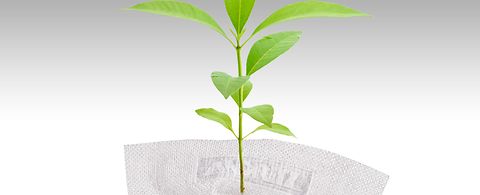 Did you know that ...
ANDRITZ provides complete nonwoven production lines for sustainable wet wipes?
The rising threat of plastic pollution and stricter regulations from governments and trade associations have propelled ANDRITZ to develop the right nonwoven production technologies for fully biodegradable and plastic-free wet wipes.
Such processes are achieving high performance entirely with natural and / or renewable raw materials, like wood pulp, viscose, cotton, hemp, bamboo, or flax. The use of wood pulp has several benefits, such as a cost-effective production because of the raw material costs and in terms of biodegradability due to the shorter fibers it contains. ANDRITZ is the only supplier providing complete production processes for sustainable wipes from just one source.