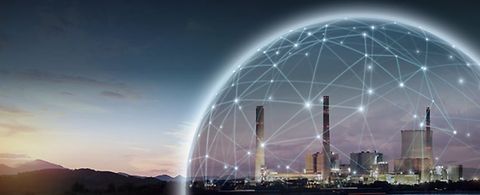 ANDRITZ and OTORIO provide world-class cybersecurity solutions
Understanding that safe digitalization requires a holistic end-to-end approach beginning at the development phase and reaching into the ongoing operations, ANDRITZ and OTORIO, a company founded by former Israeli Defense Forces cyber experts with decades of nation-state experience, have developed an extensive cybersecurity program ranging from advanced assessments and consulting services to the implementation of proven, cybersecurity and risk management technologies.
BUILT-IN CYBERSECURITY
In a multi-generational, constantly changing threat environment, customized Operational Technology (OT) cybersecurity measures are an imperative part of the automation development process.
ANDRITZ is embedding OTORIO's innovative solutions in its market-leading products and services, ensuring every machine meets the highest standard of cybersecurity. The advanced services are delivered in the safest way, ensuring the customer's continuous efficient and effective production along proprietary commercial data security. The solution provides ongoing risk monitoring and management, enabled by Security Orchestration, Automation, and Response (SOAR) machine power and leveraged by top talents. A specifically designed industrial intuitive user interface reduces system integration and operational complexities. In addition, a complementary strategic risk assessment advisory service is available to evaluate the effectiveness of organizational production, industry 4.0 benefits, and cyber resilience.
FROM A-Z, WE ARE ALL-IN
Teaming with the right technology and service partner on the journey to digital growth is a key decision. The ANDRITZ-OTORIO team is an integral part of safe industrial automation solutions. The team is highly familiar with the industry's particularity, engaged throughout the entire process at different touch points, and it is dedicated to ensuring your competitiveness.
The unique ANDRITZ-OTORIO partnership enables industries to move forward with time, undeterred by cyber threats, utilize digital opportunities, and maximize productivity growth.
For more information, please go to: