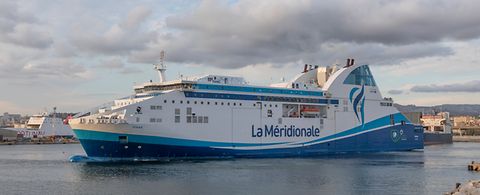 ANDRITZ delivers first SeaSOxdry exhaust gas desulphurization system to La Méridionale in France
Due to the lower sulphur limit that will enter into force for worldwide shipping in 2020, more and more shipping companies are fitting their vessels with exhaust gas scrubbing plants. ANDRITZ has adapted its proven flue gas scrubbing technology from the power plant segment for use in the maritime sector and is offering it under the name of ANDRITZ SeaSOx. ANDRITZ offers wet and dry exhaust gas scrubbers for shipping in open and closed-loop designs or a combination of the two (hybrid variant) depending on customer needs.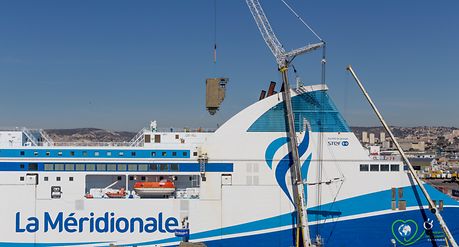 ANDRITZ was awarded to install the first dry exhaust gas cleaning system worldwide on the "Piana" RoRo vessel - a ferry sailing between Marseille and Bastia – until autumn 2019. This solution uses Bicar® sodium bicarbonate as absorbent and a pulse jet fabric filter for SOx and particulate removal. One main engine and one auxiliary engine are routed to the filter system. This technology will reduce the particulate emission to the lowest values and wash water will not be discharged into the sea. ANDRITZ is responsible for the design, engineering, and supply of the main equipment. SOLVAY is in charge of delivery of the sodium bicarbonate and discharge of the residues. La Méridionale is the owner of the vessel and responsible for the installation work on board.
As particulate and wash water emissions are foreseen to be restricted in certain areas in the near future, this unique ANDRITZ technology is the perfect future-proof solution for many new customers.
For more information, please go to: