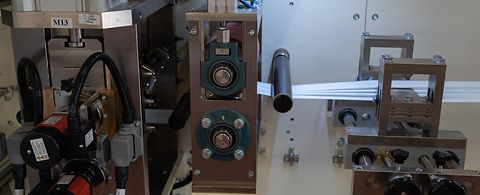 News: High-speed converting lines for the production of face masks and respiratory masks
ANDRITZ Diatec, part of the ANDRITZ Group, has developed fully automatic, high-speed face mask converting lines for the production of disposable face masks for surgical/medical applications. The new lines will also produce high-quality respiratory masks, such as duckbill and flat fold respirators.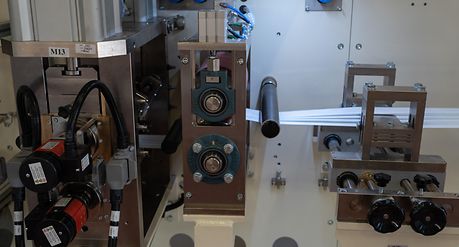 The new ANDRITZ D-Tech Face Mask and Respiratory Mask lines can be customized to produce and laminate three or more layers of fabrics (spunbond, meltblown, thermo-bonded nonwovens and others) and ensures the highest quality and hygienic standards.
Customers benefit from a fully automated production line including complete ultrasonic technology, a facility to include printing systems, and an interface to the automatic packaging machine. Moreover, there are different packaging options available – products can be packaged in bags by an automatic flow pack machine or packed in cardboard boxes by an automatic cartoner.