News: Makerthon – fast-tracking ideas into solutions
To create a practical solution, a prototype has to be actually made before it can be tested, developed, and evolved. Only then can it be proven to have potential for future applications.
ANDRITZ Tissue and Automation Groups took up the challenge of being one of the industrial partners for the "Makerthon", presented by the Institute of Innovation and Industrial Management at the Graz University of Technology. The institute operates the Schumpeter Laboratory for Innovation, which has the very latest infrastructure and digital production machinery for rapid prototyping as well as extensive multimedia and communication systems. This laboratory provided the optimum environment in which to host the Makerthon.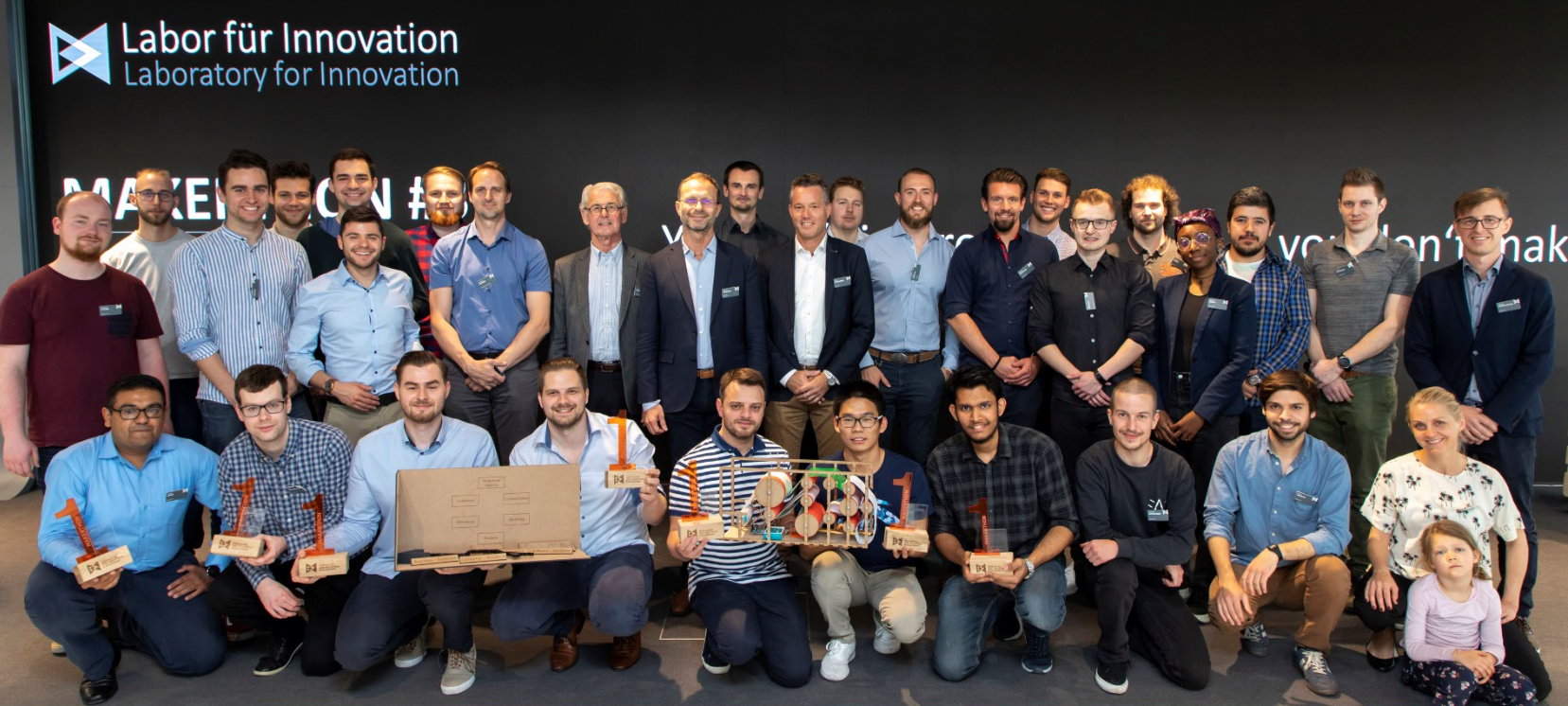 The Makerthon (Making + Marathon) is a new format to create not only new ideas for products, but also to realize physical prototypes within 48 hours. The teams, each of up to five international and interdisciplinary participants, have to understand the challenge given by ANDRITZ, detect the real issue, generate and select ideas, and then realize prototypes at the brand new Laboratory for Innovation. At the end of the process, they have five minutes to pitch their products and services to the jury and explain why their solution will change the business.
ANDRITZ Tissue and Automation introduced the challenges for "Smart Solutions for Industrial Plants" to the Makerthon teams. In the 48-hour workshop, the Makers were free to find ideas about products, technologies, concepts, services, or even new markets for "Condition Monitoring, Data Coordination or Complexity of parts". In the final "reveal", all teams presented different but impressive results, software, and prototypes for smart sensor and control systems, applicable on bearings, felts, and reel spools.
Judging criteria were "Degree of Innovation" (Value & Novelty), "Originality" (Wow-Effect), "Quality of Prototype", and "Pitching Performance". The winning team presented ANDRITZ its ideas for a double sensor-based monitoring system, prediction software, and a pressure sensor for process monitoring (in the felt section).
ANDRITZ is an industry partner of the Institute of Innovation and Industrial Management at Graz University of Technology. Both partners gain and share knowledge and networks about trends in industrial innovation, research, and support of entrepreneurship by having collaborative workshops and events like the "Makerthon", "Product Innovation Projects", and many more.