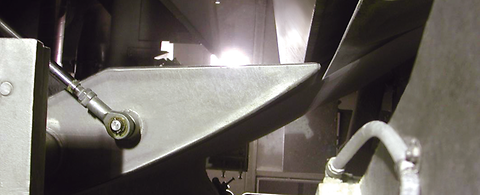 PrimeRun sheet transfer for tissue machines
The ANDRITZ PrimeRun sheet transfer for tissue machines from the crepe blade to the reel is one of the key areas of performance of the tissue machine dry-end, allowing highest operating speeds.
Sheet guidance and dust control
The PrimeRun sheet transfer integrates sheet guidance to the reel with a dust control and collection system. The components are designed to deliver the sheet to the reel with complete stability. Strategically placed foils and dust collection headers provide this stability.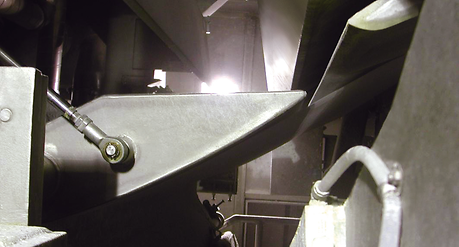 Full-width support
The PrimeTakeOff foil is mounted off the rear side of the crepe blade doctor and retracts to lie flat against the rear side if the sheet breaks. The foil provides full-width support for the sheet directly after the crepe blade.
Sheet stabilization
Located under the sheet ahead of the reel, PrimeFoil R stabilizes the sheet as it meets the reel drum, driving the boundary air away and ensuring that the sheet sits on the drum at first contact. This air removal prevents an air cushion from forming as the sheet tries to stabilize on the reel drum.
At a glance
Designed for sheet support at the highest operating speeds
Stable and supported sheet transfer of even the finest tissue sheet
Integrated dust control and extraction