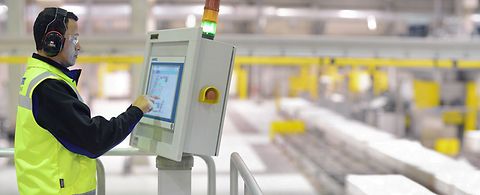 Did you know that ...
... ANDRITZ offers a fully integrated automation solution for bale finishing?
The bale finishing system is controlled by a local programmable logic controller (PLC) automation system called BaleMatic™, especially developed by ANDRITZ. It is the fully integrated solution for automation from dryer to forklift truck. The strength of ANDRITZ BaleMatic™ automation solutions is the extensive know-how in process technology, automation, and design engineering.
Get more information at: