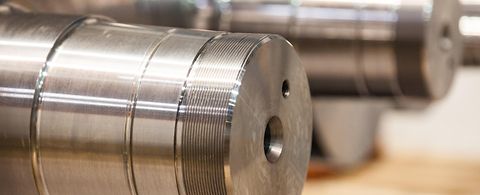 Did you know that ...
... ANDRITZ is a high-quality roll supplier and has extensive roll service expertise?
The experience we have gathered over the decades is based on manufacturing the rolls for thousands of twin-wire presses and sludge dewatering machines installed around the world, as well as for numerous paper/board machines and fast-running tissue machines.
ANDRITZ has workshop facilities equipped with state-of-the-art machines and tools and can also provide experienced technicians for each roll processing and machining step.
Get more information at: