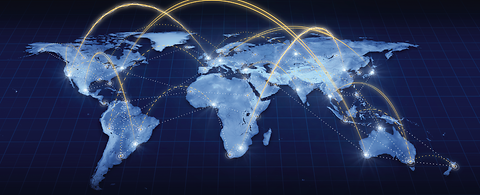 ANDRITZ Hydro in Switzerland, Vevey
ANDRITZ Hydro is one of the leading global suppliers of electromechanical equipment and services for hydropower plants. ANDRITZ Hydro has been operating in the hydraulic power generation sector for more than 170 years.
ANDRITZ Hydro Vevey's business activities are mainly directed towards the rehabilitation of existing turbines on the international market.Special application pumps and turbo generators are further fields of activity.
After 30 to 50 years of operation, the mechanical equipment in many hydroelectric power plants requires complete or partial replacement of the technical installations. The integration of new components into an existing system with the objective of enhancing previous operating conditions, particularly related to vibration, oscillation and cavitation, demands high-level technology.
A team of more than 120 people ensures the operational management of the projects (sales, project management, engineering, automation, erection) conducted by ANDRITZ Hydro Vevey. Parallel to this work, a group of engineers is in charge of the research and development activities as well as the hydraulic design of turbines as tested in the hydraulic laboratory. These engineers also work for the entire ANDRITZ Hydro business area.
The development of hydraulic machines has centered round experimental research based on laboratory tests on small-scale models for several decades. The results lead to the equipping of new hydroelectric power plants or rehabilitating old equipment, with an increase in performance as top priority.
History
The turbine construction business has had a long tradition in Vevey. Indeed, the Ateliers Mécaniques de Construction de Vevey, predecessor of ANDRITZ HYDRO SA, had it head office on the banks of the Veveyse back in the 19th century, where it developed and produced hydraulic turbines.
Throughout its history, ANDRITZ HYDRO SA and its predecessors, such as Charmilles Hydro and Hydro Vevey, were among the pioneers in the construction of hydraulic machines. The company invented new types of turbines, such as staflos and isogyres, which were patented in many countries, and has always been dedicated to a better use of water, increased equipment reliability, and cost reduction.
Check out our HYDRO News App
ANDRITZ Hydro - General info
ANDRITZ Hydro is one of the globally leading suppliers of electromechanical equipment and services for hydropower plants. With over 175 years of experience and an installed fleet of more than 430 GW output, the business area provides complete solutions for hydropower plants of all sizes as well as services for plant diagnosis, refurbishment, modernization and upgrade of existing hydropower assets. Pumps for irrigation, water supply and flood control as well as turbo generators are also part of this business area's portfolio.