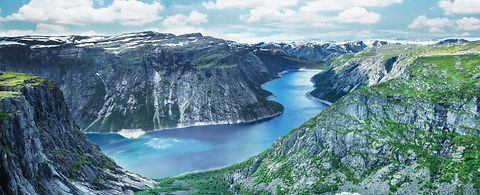 ANDRITZ Hydro in Switzerland, Vevey
ANDRITZ Hydro is one of the world leaders in the supply of all electromechanical systems and services for hydroelectric power plants. ANDRITZ Hydro has been active in the field of hydropower for more than 175 years.
The activities of the ANDRITZ Hydro site in Vevey are mainly oriented towards the renovation of existing turbines for export markets, particularly in French-speaking Africa, France and Pakistan.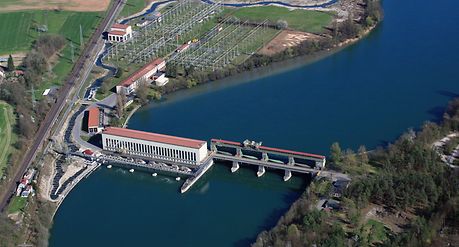 After 25 or 30 years of operation, the mechanical equipment of many power plants reaches a state of wear and tear that requires the complete or partial replacement of the installations. The integration of new components into existing systems in order to increase operating conditions requires a very high level of technology to avoid vibrations, oscillations and cavitation.

A team of more than 90 employees in Vevey ensures the operational management of projects (sales, project management, engineering, automation, commissioning, on-site assembly). In parallel with this activity, a group of engineers is in charge of research and development missions along with three main technology pillars: the Pelton Competence Center, the Center of Competence for Coating and the Center of Competence for digital O&M solutions. These three pillars benefit from the unique test facilities of the hydraulic laboratory that is notably running model scale testing of Pelton designs. These engineers work for the entire ANDRITZ Hydro Group.
The development of hydraulic machines has for several decades been based on experimental research, which takes the form of laboratory tests on scale models. Now aided with extensive numerical simulations, the results have made it possible to equip new hydroelectric power plants and to renovate old equipment keeping in mind the priority objectives of increasing their performance and reducing the OPEX.
History
Turbine construction has a long tradition in Vevey. Indeed, as early as the 19th century, the Ateliers Mécaniques de Construction de Vevey, predecessors of ANDRITZ HYDRO SA, established their headquarters on the banks of the Veveyse where they developed and produced hydraulic turbines.
Throughout its history, ANDRITZ HYDRO SA and its predecessors, including Charmilles Hydro and Hydro Vevey, have been among the pioneers in the construction of hydraulic machines. Our company has invented new types of turbines such as staflos and isogyres which have been patented in many industrial countries and have contributed to better water use, increased equipment reliability and reduced costs.
ANDRITZ Hydro at a glimpse
ANDRITZ Hydro is one of the globally leading suppliers of electromechanical equipment and services for hydropower plants. With over 180 years of experience and an installed fleet of more than 471 GW output, the business area provides complete solutions for hydropower plants of all sizes as well as services for plant diagnosis, refurbishment, modernization and upgrade of existing hydropower assets. Pumps for irrigation, water supply and flood control as well as turbo generators are also part of this business area's portfolio.
More than 180 years of turbine experience 
Over 31,900 turbines (more than 471,000 MW) installed
Complete range up to more than 800 MW
Over 125 years electrical equipment experience 
Leading in service and rehabilitation
More than 100 Compact hydro units per year 
Check out our HYDRO News App