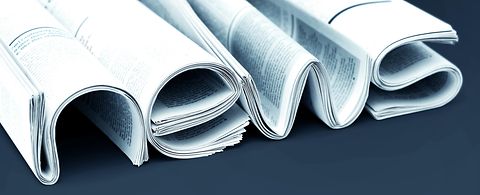 New drying production world record achieved by ANDRITZ drying line at Celbi, Portugal
After successful modernization of the pulp drying line by ANDRITZ (see article in SPECTUM 35), Portuguese pulp producer Celbi achieved a new drying production world record of 2,340 tons per day at its Leirosa mill in Portugal on March 12, 2018. In terms of specific drying capacity, Celbi achieved 480 tons per day and meter of working width on the 4.88 meter wide sheet drying plant. This new world record followed the world record of 451 tons per day and meter of working width, which was also set by Celbi at the same mill in May 2015.
This impressive performance was enabled by ANDRITZ's key and proven pulp drying technology, including the ANDRITZ Twin Wire Former and shoe press equipment, once again confirming ANDRITZ's key position in delivery and modernization of pulp drying plants.
As a member of the Altri Group since August 2006, Celbi is one of the most efficient global producers of eucalyptus pulp, with an installed production capacity of more than 700,000 tons per year. Celbi is recognized worldwide for its high-quality products and excellent customer service, which makes the company a benchmark producer in Europe.